The Carmel restaurant is the embodiment of timeless elegance and masterful flavors in the heart of the city center, in the Jewish quarter of Budapest, where traditional Jewish food and authentic Hungarian flavors meet. We have come a long way during our more than 30 years of business. The style of the restaurant and the dishes on the menu have changed, but the mission has remained: to serve as Budapest's highest quality authentic kosher restaurant. Our dedicated staff and thoughtful menu ensure that every visit to Carmel Restaurant is a feast of kosher delights.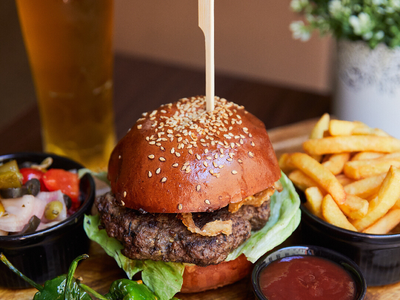 We have been operating as a glatt kosher restaurant for nearly 10 years, featuring the flavors of traditional Hungarian and traditional Jewish cuisine on our menu. In addition to the eternal classics, you can also find reimagined dishes by our Israeli chef. In addition to the kosher guests from abroad, we can also boast of many returning Hungarian guests who, in addition to the impeccable food, will be blown away by the unique atmosphere accompanying the meals. Live music accompanies dinner every evening at Carmel!
Our dishes are prepared with the utmost care and compliance with kosher regulations. In addition to the dishes on our menu, we also provide Shabbat meals.